Last month, I guided a tour with six adventuresome travelers from the UK.  As you can see in the pics, we had a lot of fun. Here's a little info about the trek:
Kuang Si Waterfall
Kuang Si (Xi) Waterfall is the biggest in the Luang Prabang area with three tiers leading to a 50-metre drop into spectacular azure pools before flowing downstream. The pools also make great swimming holes and are very popular with both tourists and locals. You can change clothes for swimming at the wooden huts located close to the entrance.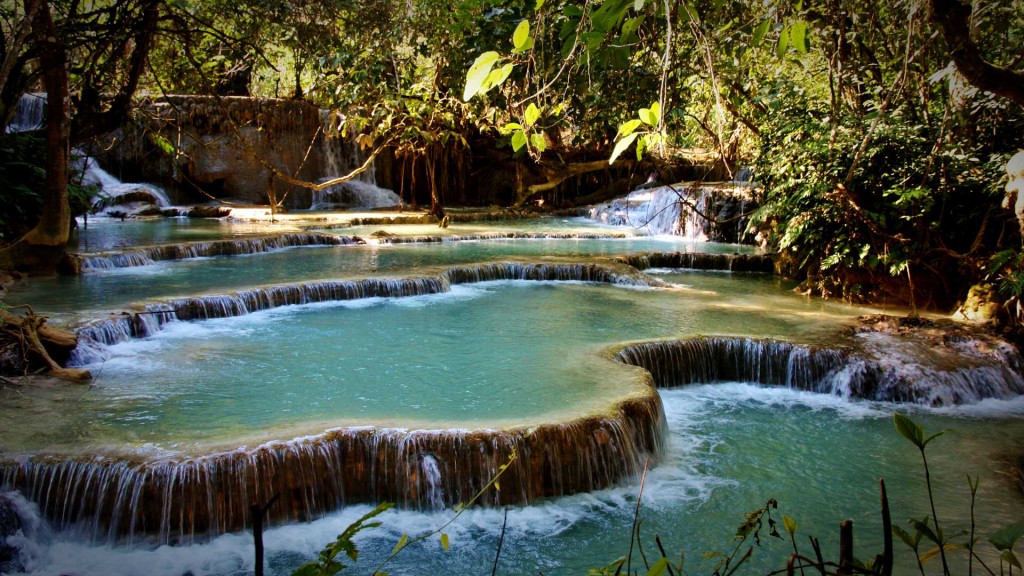 The pools also have cascades of up to five metres high with deliciously cold water due to the shade given by the surrounding lush tropical jungle, if you don't fancy a swim then you can relax in the shade and watch others having fun jumping in and out of the water.
There are trails allowing you to climb up to the top where you can see the stream feeding into the falls and enjoy some more natural pools. Remember to bring the correct footwear as the trails can get slippery and are certainly not recommended for children or the frail.
The Trek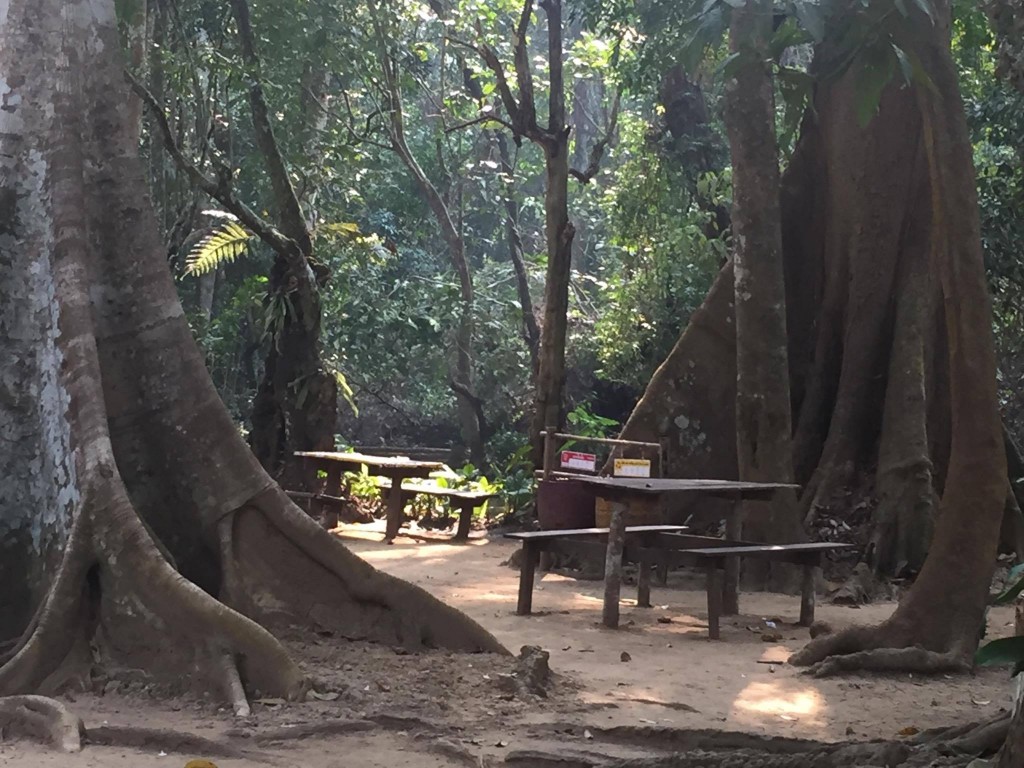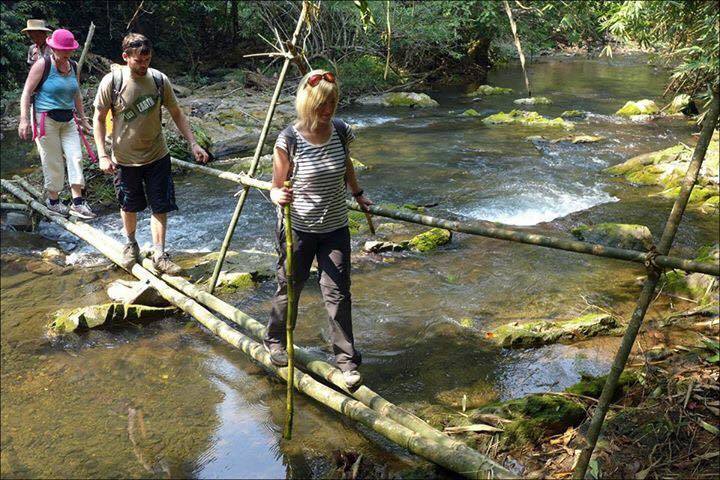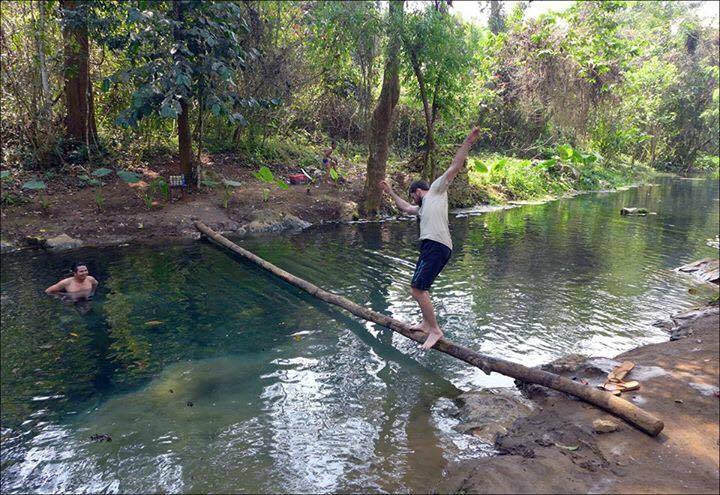 We tested our balancing skills on the log, which is conveniently positioned just over a swimming hole — very refreshing after our lengthy hike.
Kuang Si Bear Rescue Center
We especially loved the hike to the waterfalls. Butterflies & black bears!!!

About halfway between the park entrance and the waterfall is the Asiatic Black Bear rescue centre, which houses a couple of dozen animals rescued from the hands of poachers and traffickers. The bears are in large enclosures with trees and some simple toys like tire swings. An elevated viewing platform has been built near the enclosure so visitors can observe these endangered animals.
Free the Bears doesn't receive any money from the Kwang Si park admission and relies on public donations. You can support the bears by making a donation to the centre or purchasing a T-shirt (60,000 kip).
Kuang Si Butterfly Park
The Kuang Si butterfly park boasts a total of 2,800 m² of landscaped gardens, orchids, 900 m² of netted butterfly garden, free natural fish spa (those little nibbling fish that feed on your skin), a European bakery, and quality coffee/tea. Best enjoyed on sunny days, the park attracts the butterflies with flora carefully selected to appeal to bountiful butterfly populations in Laos.
If you're interested in visiting Luang Prabang for one of our tours, contact me or learn more about our tours here.
If you've taken one of our tours, please feel free to comment below about your experience.  We'd love to hear from each of you!